400 artist studios in 40 cities. That's the current count of where Chad Alligood, Crystal Bridges' assistant curator for special projects, and I have traveled this summer and fall, crossing thousands of miles of this amazing country. We're off to a great start toward building an exhibition titled State of the Art: Discovering American Art Now, which will feature current works by 100 or so artists discovered during our travels.
(You can read more about it here, via Randy Kennedy and The New York Times).
In curating the exhibition, Chad and I will travel to every region of the country, ultimately meeting with artists in hundreds of cities and towns across America. It all began as a series of conversations with curators, gallerists and thought leaders in each region, who helped identify some 10,000 promising artists. From that group, we developed a priority list of more than a thousand artists to visit, and we're logging hundreds of hours of studio conversations before establishing the final checklist.
(Crystal Bridges assistant curator Chad Alligood, left, and president Don Bacigalupi visiting studios in St. Louis)
On our nationwide journey, our goal is to discover artists whose practices are informed by history and tradition, but are decidedly of our time. We've been most impressed with works that marry technical virtuosity with visual splendor and intellectual engagement. These artists have something powerful to say, and have devised truly effective means of communicating with the public.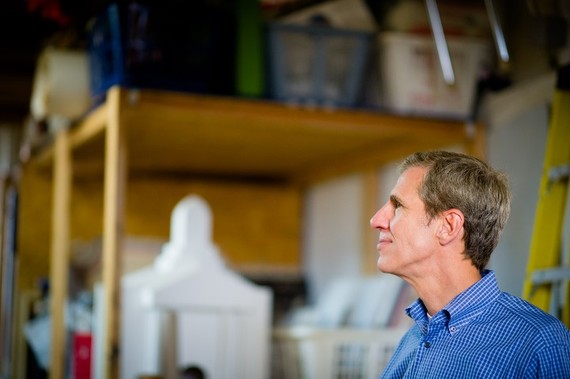 By highlighting the voice of the artist, we hope to offer you unprecedented insight into the practices of artists from across the U.S. We'll be sharing these artists here, on the blog, as we lead up to the exhibition debut next year. Stay tuned — videos, images and more to follow soon.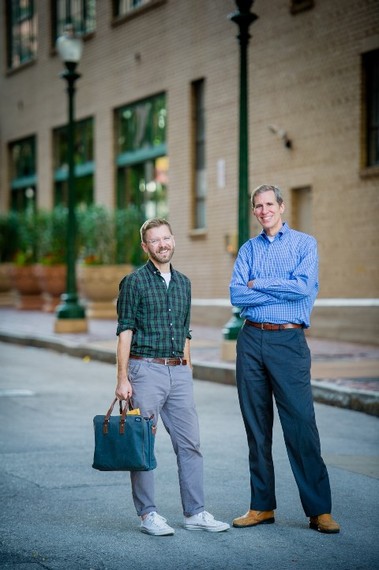 Learn more about State of the Art at Crystal Bridges here.