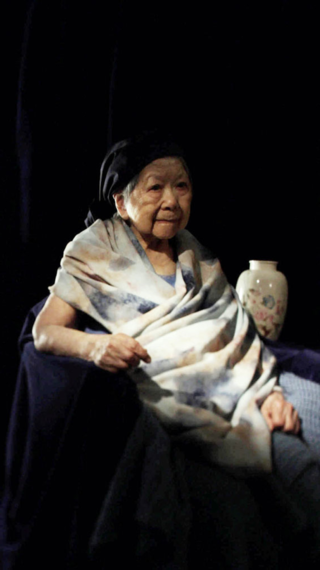 In Seattle, we met up with artist Susie J. Lee, who uses materials that inform our everyday contemporary lives–digital technology and video–in innovative ways that often reference images of the historical past.
For Still Lives, her recent series of video works, Lee worked with residents of the Washington Care Center, a long-term care facility for the elderly, to create video portraits that capture the slowed-down time of her subjects' lives.
The resulting work, framed and presented on the wall like a series of paintings, appears at first to consist of static images. Then, one figure shifts slightly in his chair; nearby, another moves a strand of hair away from her face. Time begins to unfold anew as the viewer realizes that the images are moving, albeit with deliberate and almost imperceptible slowness and subtlety. The experience becomes a meditation on compassion, human perception, and the long expanse of time.
"I think in a very materially-based and three-dimensional way, and concepts aren't driven by the technology. Video, light, and any technological components function in my practice in the same way as wood, paper, or clay to explore an idea. However, time-based work allows me to express the nature of transitions and passing in a much more immediate way." — Susie J. Lee
Lee has also worked on a similar project, focusing on laborers in North Dakota, with very different results. Watch as Susie J. Lee talks about her Still Lives project with us during our visit:
Images courtesy of Susie J. Lee.